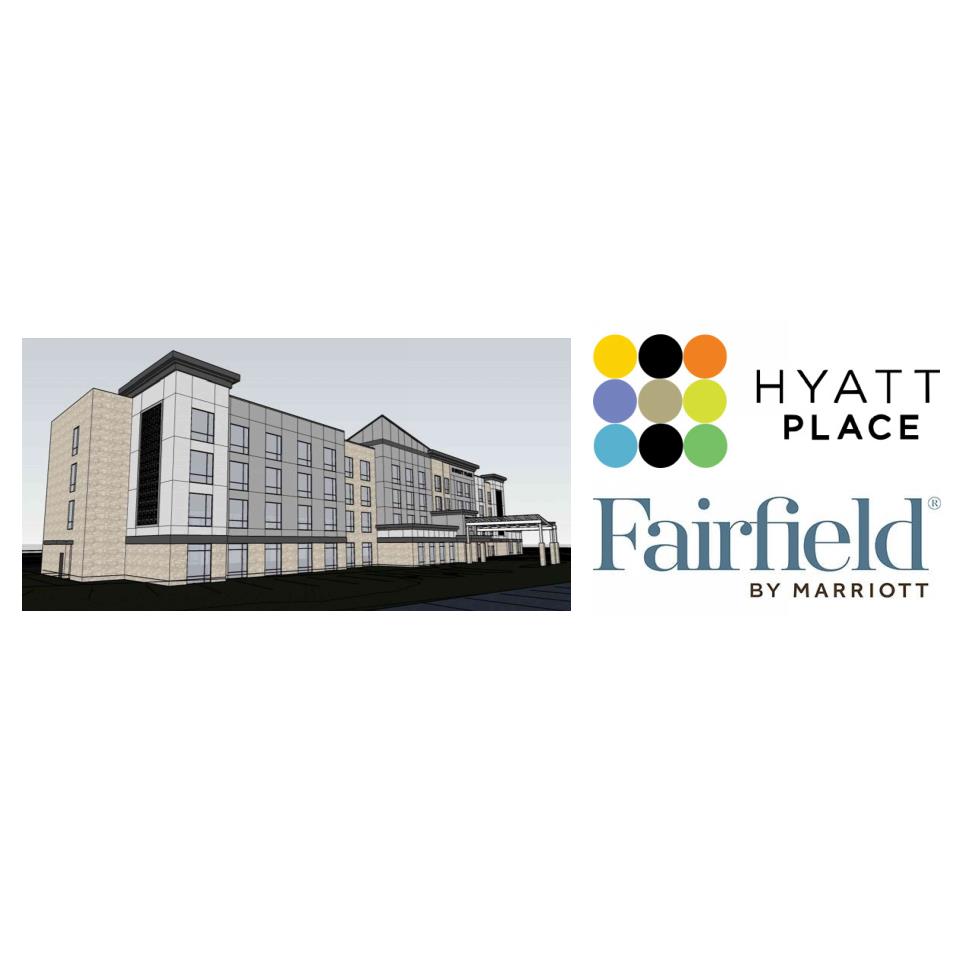 Focus remains on guest comfort and energy efficiency as Denovo partners with Heart of America group on two new hotels
Denovo is once again partnering with Heart of America Group on two new hotels – bringing the total to six hotels within three years!
A new Fairfield Inn & Suites in Davenport, IA will be complete in 2020, as well as a new Hyatt Place Hotel in Altoona, IA. The relationship with HOA began in 2016 when Denovo's launched a breakthrough geothermal-based HVAC system for the Fairfield Inn & Suites in Altoona. The system was met with great excitement as it eliminated PTACs in each guest room and also supported the company's value in sustainable design. The two upcoming hotels will also have geothermal-based HVAC systems. The geothermal field for the Hyatt Place will also serve the hotel and the adjacent Burger Shed restaurant.
Each project has been completed in conjunction with Denovo's design partner, KCL Engineering. This alliance allows engineers to provide leadership throughout the entire design and construction process in order to bring these sophisticated systems into successful operation under Denovo's management.