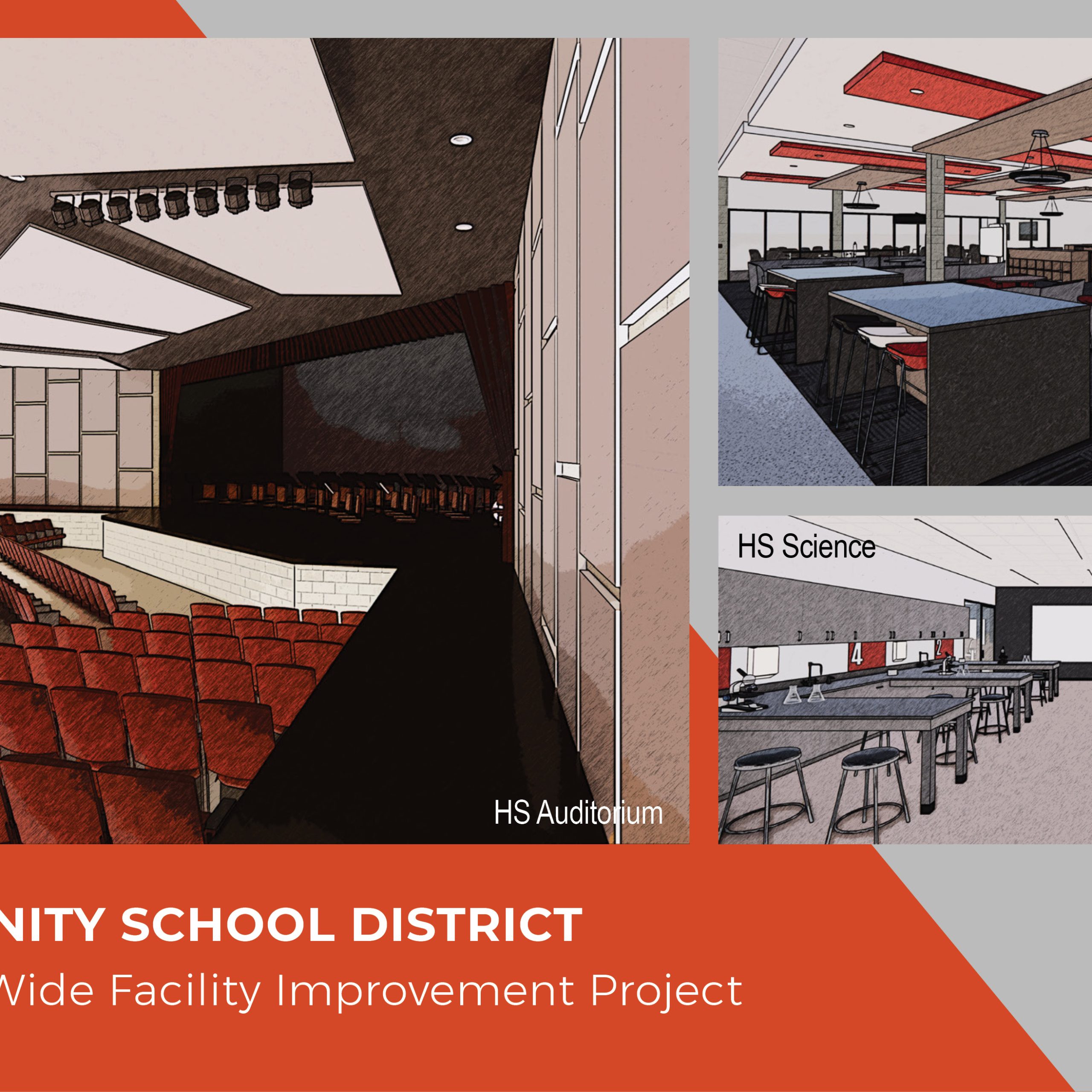 Substantial Facility Improvement Project Approved at Harlan CSD
Voters in the Harlan Community School District approved a $22.9 million bond issue in a special election held Tuesday, September 13. The District will now proceed with a $32 million renovation and upgrade project that effects all four buildings on HCSD's campus with the goal of improving safety and educational spaces for students and staff.
The projects will be phased over three years, with invasive work scheduled during school breaks to minimize student disruption. The funded projects include:
Primary School
Accessible Playground Equipment
Outdoor Safety Fencing
Art & Music Room Maintenance
Intermediate School
New Facility Serving Grades 3-5
Secure Entrance
Modern Learning Environment
Accessible Playground
Middle School 
Gym Air Conditioning
Renovate Media Center
Required Maintenance
High School 
Renovate Auditorium
Renovate Science Rooms & Classrooms
Renovate Media Center
Revise Secure Entrance
Hall of Excellence
Required Maintenance
Denovo has been a partner with the Harlan School District since the Fall of 2021 when they were hired to complete a district-wide assessment of facility conditions. In response to the findings, a Core Facility Committee was established by HCSD and led by Denovo to further prioritize the building and maintenance goals of the district. The support and passing of the bond referendum in September is an affirmation that the current projects and long-range plan for the district's facilities align with the values of Harlan and the surrounding communities. Denovo looks forward to continuing to foster the district's ambitions through the upcoming design and construction phases.