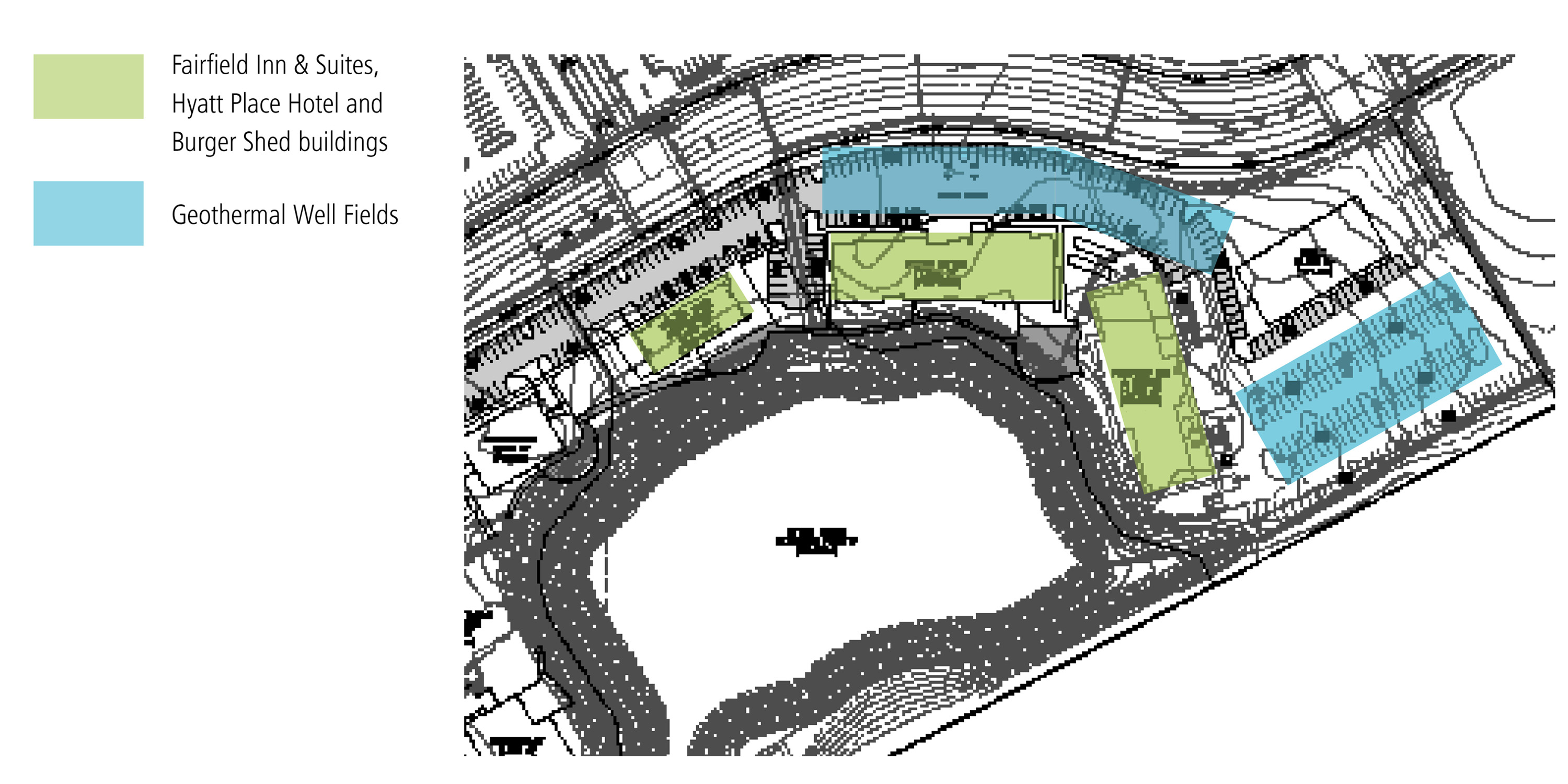 Geothermal: Sharing is Caring
This summer Denovo completed the final property in an innovative three-part hospitality development with shared geothermal. Traditionally, independent buildings with differing construction schedules would be installed with disposable mechanical equipment and very little concern for long-term building ownership. One of Heart of America Group's core values of energy-efficiency and a progressive approach to site development, provided Denovo with the opportunity to design a financially responsible and sustainable geothermal HVAC systems. The Hyatt Place Hotel and Burger Shed restaurant are served by a 80-ton well field that allows for load sharing, while the Fairfield Inn and Suites requires it's own independent 80-ton field.
With a construction schedule spanning over 3 years, it required Denovo to take intention design commitments and energy modeling years in advance to construction kick-offs. Denovo's vision for this series of projects was to produce a development that would stand as a proven catalyst for similar sustainable design and delivery approaches.