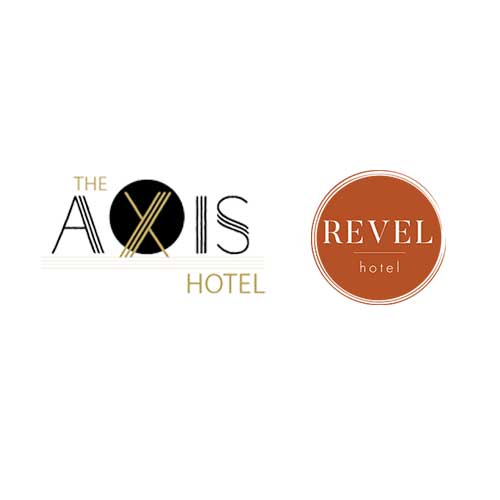 Denovo contracted for two more Heart of America Group hotels
After successful launches of Denovo's industry breakthrough HVAC system at the Fairfield Inn in Altoona, Iowa (open 2017) and Hilton Garden Inn with Johnny's Italian Steakhouse in Sun Prairie, Wisconsin (open 2018), Heart of America Group will partner with Denovo on two new hotel projects.
Energy-efficiency has become an operational priority for Heart of America Group, who has solely relied on Denovo's ability to design and construct breakthrough systems for hospitality to accomplish the work. The Axis Hotel, part of the Hilton Tapestry collection, is a renovation of the historic 5th Avenue building in downtown Moline.  The 8-story building will be transformed into a 104-room property.  With Denovo's ingenuitive solution, guest room HVAC systems will be comprised of solar thermal panels on the high roof, a hydronic loop in the building, underground thermal storage, and heat pumps in each room with an energy recovery unit to precondition ventilation air.  The Fifth Avenue Syndicate, a speak-easy inspired restaurant and lounge, and conference space will be conditioned with more traditional methods to best suit their varied uses. The project will be complete in the Spring of 2019.
The second property, The Revel Hotel, part of the Hilton Tapestry collection, is a complete renovation of an existing 3-story hotel into a boutique property complimenting the adjacent Hotel Renovo and Iowa Machine Shed in Urbandale, Iowa.  This 67,000 sf, 110-room hotel will feature an air source VRF mechanical system and will be completed in the Spring of 2019.
Other work for the Heart of America Group includes the renovation of the historic, 1928 Sears building in downtown Moline, Illinois, and upcoming Hyatt Place Hotel located adjacent to the Fairfield Inn in Altoona, Iowa.